Prices of magnet materials have soared
What we don't want to see is still coming. Recently, the price of rare earth raw materials has skyrocketed, rising by 20,000-50,000 yuan per day for several days in a row, and there is a high probability that it will continue to rise sharply in the future. This rapid increase is due to cash purchase of materials and shortage of supply, so the material factory has not quoted to the public.
The following figure shows the raw material price of magnets on November 25, 2020, and the price of praseodymium metal rises by 50000 yuan per ton.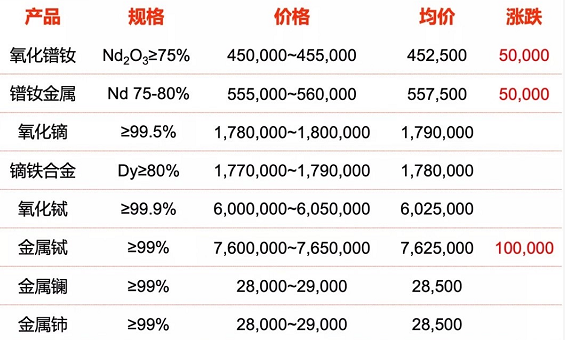 Our company is unable to bear the continuously rising material cost. We have decided that from now on (November 25th), all new and old customers need to re-calculate the magnet price before placing an order. The quotation is valid on the same day, and the payment method should be advanced on the original basis.
Thank you very much!
READ MORE